Traverse City Optimist Club Christmas Shopping Event benefits TC area kids and their families.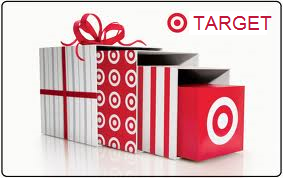 Kids from selected families are able to shop for family members with funds raised by the Optimist Club.   Each event benefits about 50 families associated with the Boys and Girls Club, Child and Family Services and Big Brothers Big Sisters. Our local Target Store hosts the event every year.
Teaching Kids To Give!
Sir Winston Churchill once said:  "We make a living by what we get, we make a life by what we give."  Certainly, the Holiday Season is an ideal time of year to reflect on how blessed many of us are—while we also pause to remember and help those less fortunate.
Here in Traverse City many families face a Christmas morning without the hope of a single present to give or receive.  For years, the Traverse City Optimist Club has helped provide Christmas presents for just such financial challenged families with our annual Christmas Shopping Event.
How the Christmas Shopping Event Works
Children are selected from various groups such as the Boys and Girls Club, Big Brothers and Big Sisters and Child and Family Services.  The children spend a morning Christmas shopping at Target with the assistance of a volunteer or Optimist Club member.  While wrapping presents and enjoying juice and snacks, Santa shows up with surprise gifts for each and every child.
The joy on the faces of these children reminds us all of the Season's true meaning.  It truly is a special day for kids and volunteers alike.
How you can make a difference in the holiday season for others that are in need.
Sponsor any number of kids, the cost is $75 per child, which is the amount each child has to purchase presents for their family members.
Come yourself or send employees to experience the joy of giving. Seeing the excitement on the faces of children, and learning about their families is a self-reward!
Pass on the opportunity to others, letting us know about others that may be interested, helps us grow the number of families that we touch.