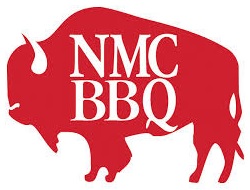 Aprons on! The Traverse City Optimist Club is an annual supporter of the NMC Barbecue fundraiser. Club participants put on aprons and serve up warm welcome's, food, and smiles to the thousands of picnickers fed at the event each year.  It's a great gathering in the pines on the Northern Michigan College campus.
The Barbecue is always on the Sunday before Memorial Day Weekend — 11 a.m. to 5 p.m.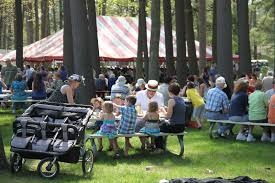 It is one of northern Michigan's most popular and enduring traditions and includes activities and displays for people of all ages.  The late Gerald W. Oleson and his wife Frances, founders of Oleson's Food Stores in Traverse City, started the annual fundraiser picnic in 1956.  Oleson's Food Stores continue to donate the food, and hundreds of volunteers turn out to make the event happen.
Order Tickets
Tickets to the NMC Barbecue can be ordered individually or on behalf of a local business.